Mandalay Bay Events Center Seating Chart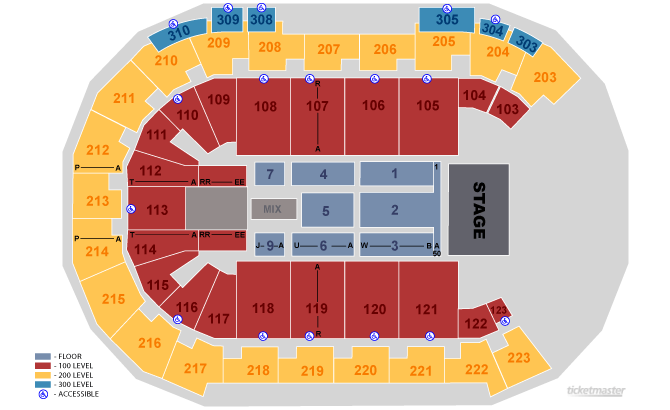 For all events, the Mandalay Bay gives fans options of up to to four levels of seating. The Floor Level, offering action almost right in among the players (not available for select events.). The 100, 200, and 300 Levels are contained in the rest of the seating bowl.
The Floor Level is set up either for general admission area or with reserved seating varying by event and artist. For concerts, the Floor Level offers an intimately unparalleled concert experience. The 100 Level, at the first tier up, offers a more complete view of the stage while allowing fans to remain close to the action. The 200 and 300 levels offer a view of the entire show.
Please arrive early enough to allow enough time to find your seats if you have reservations (and to find the best spots if you don't). Seating is clearly labelled, but if you need any assistance at all, please don't hesitate to ask a member of staff for assistance.
Reserve your seat and get your tickets today!
For ticket information and to find out more about our preferred ticket supplier please view the Mandalay Bay Events Center tickets information page.
For all upcoming events and to purchase tickets for your desired show, please visit the Mandalay Bay Events Center events schedule page.